YAY!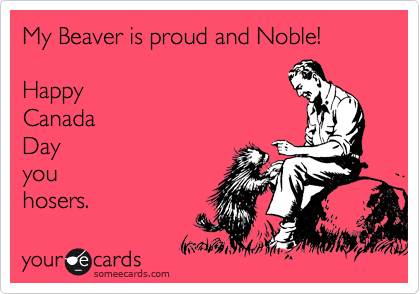 today is my favourite holiday. A day off to party (in summer!) just cause its Canada! I love Canada. So chilled out place to live. I only miss the fireworks show that happens in Windsor/Detroit over the Detroit river. They always do it around this time because our holiday is July 1st and The US is the 4th so we celebrate together. The annual fireworks show there is an hour long. I've never seen a better one.
We don't have any plans today. Maddy has the chicken pox :/
And I work midnights tonight (i don't do full time nights anymore) - so I get the day off but still get paid double time and half for the holiday because the shift starts at 11 and so is counted as July 1st stat holiday.